Articles
---
Attempting to explain the rise and fall of Khmer Empire, many scholars have researched and studied the civilization from the ruin artifacts and archaeological excavations throughout Cambodia. Many publications have been circulated in many difference languages, and each of them may have their own interpretation. Non-Cambodian researchers lack of understanding local custom, tradition. They based their researches on ancient inscriptions or Chinese account of Zhou Daguan . Prof. THUY Chanthourn, PhD is a young Cambodian Archaeolist, a Deputy Director of Institute of Culture and Fine Arts, Royal Academy of Cambodia. He spend his career researching Khmer Culture Archaeoligical Artifacts that are scattered around Cambodia.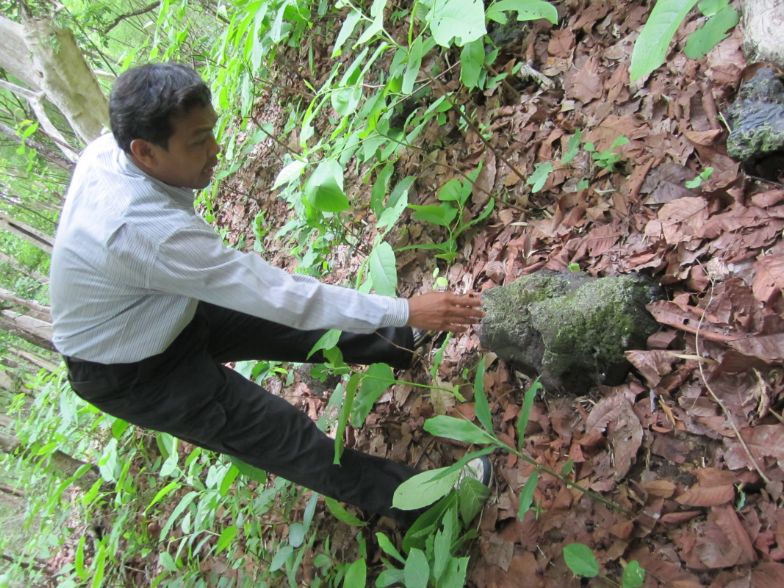 He believe that Cambodia is rich in cultural heritage, but the world know little about it. His belief is shared by all members of Cambodia community Day and many Cambodians living abroad. Many cultural artifacts have been buried deep under the surface. During his presentation in Annandale, VA, Dr Chanthourn Thuy told the audiences he found archaolofical evidences of iron slakes that Khmer used to make tools for temple building. His areas of work include, but not limited to:
Collect relevant literature, published and unpublished, and is related to history of the Angkor empire, to refine Zhou Daguan, a Chinese diplomat who came to Angkor from 1296 to 1297 AD and wrote eye-witnesses accounts.
Conduct fieldwork in a wide geographic area that includes all parts of the Northern provinces of Cambodia, and the Northeast parts of Thailand.
Laboratory Analysis that will attempt to build up a chronological sequence of the site development in relation to periods of time.

Video Source: Radio Free Asia